Progress. I was looking for one word that would sum up Morgan's new Plus Six. So, here it is again. Progress. This is a car I'd been very excited to test since I first heard about it. It picks up from where the Aero 8 left off, and yet in a package that could be confused easily with the more traditional size and styling of the four-wheeled Morgans of, well, many of the last few years. Where most sports car manufacturers have looked to stay on trend and develop ever-more up-to-date styling, there has always been something delightfully 'traditionally English' about sticking firmly with the classic look and feel. I must confess, the 'feel' I like is aesthetic – hand-made coach-building techniques and finishing touches rather than the unique steering and handling experience creating much of the charm most Morgan owners enjoy. But this car is different. The Aero 8 moved things on a notch, a handmade, BMW-engined, much more composed notch. And this new Plus Six is very much on the modern side of that.
A quick walk around to take in the exterior details confirmed this is, clearly, still a Morgan. But the larger wheels with lower-profile tyres, 2-piece front brake discs and twin exit exhaust tips hinted at something somewhat more spirited than the norm. And then it started to rain! Still, I wasn't going to pass up the opportunity to test it. Especially since I reckoned those brakes were not there by accident.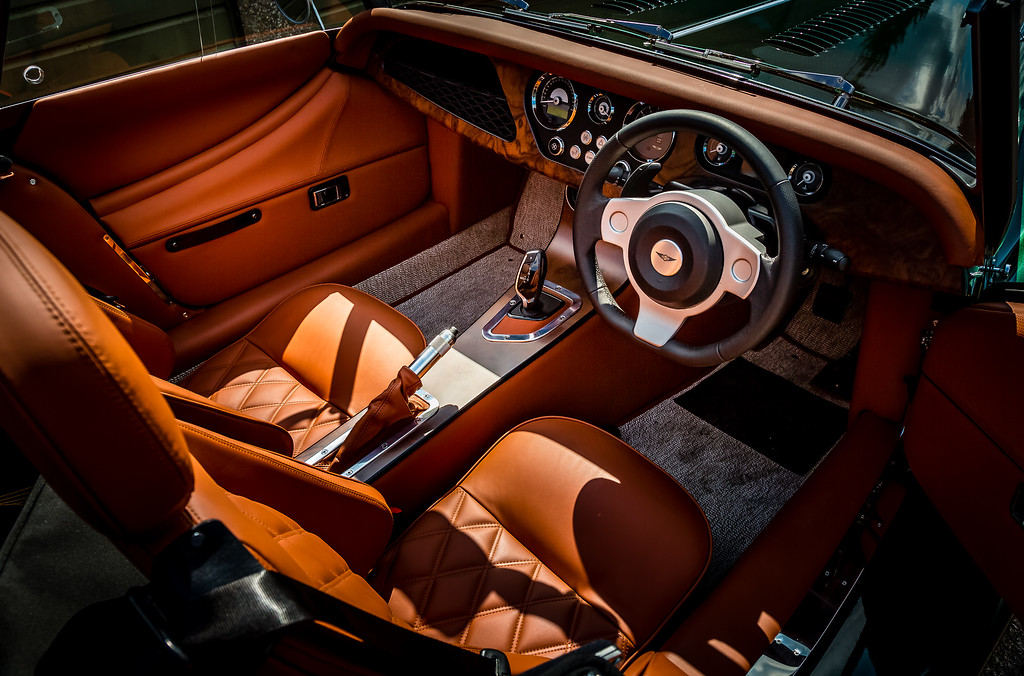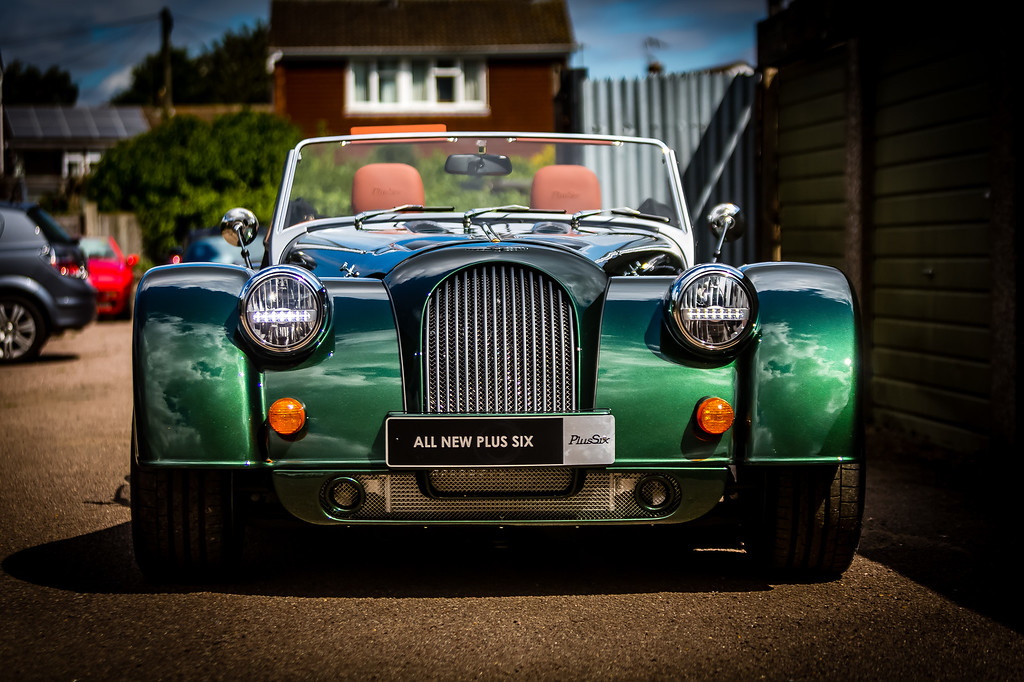 Hopping in, the driving position has much of the feel of older models. Yet, the seats are more supportive, there's more adjustment and the steering wheel can be moved in/out and up/down to create a proper shoulder-to-hands relationship to start enjoying the all-new underpinnings. The Plus Six can accommodate taller drivers than ever before and the door apertures are longer than previous Morgans I've driven so I didn't need to fold my knees to my ears to get in. Back to my word. Progress. I really like the interior. It's a refreshing change from most modern sports cars and, if you'll forgive my shameless pun, the absence of a radio is very much a 'plus' in my book. You can still plug in your music by cable should you wish, but after you read the next few paragraphs, you may decide not to bother! I might seem biased if I didn't say that I'd prefer to see a more Morgan-esque steering wheel and was disappointed to see a shamelessly 'BMW' feature poking through the tunnel top. However, re-engineering this automatic gear lever would be a lengthy and expensive process. And I do wonder if Morgan have left this here on purpose to spark a conversation about the engine in this machine. Ah yes, the engine.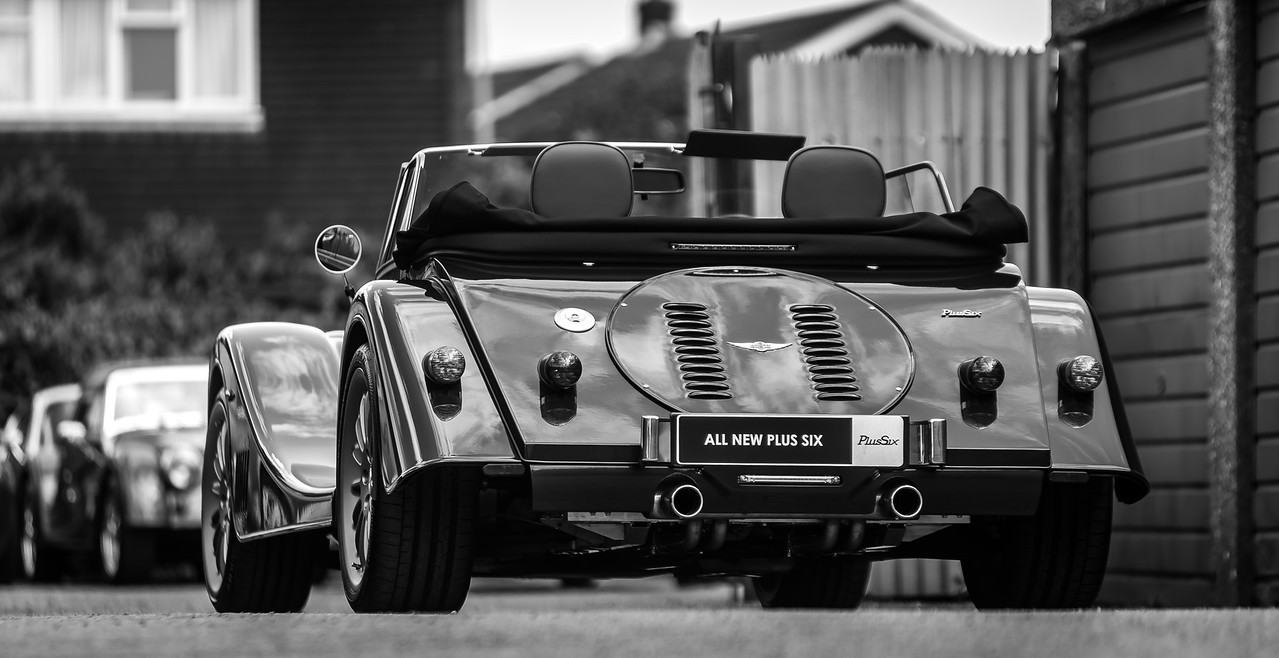 Like many new cars, this engine starts on the button. But unlike many new cars, the engine started by the button is not some boring, uber-efficient down-sized turbo. Well, it is and it isn't. It is down-sized, but certainly not boring. The V8s of the Aero 8 and Plus 8 are no longer really acceptable in today's world, but this inline six is quite a bit of kit. It's still got six pistons and three litres capacity. Oh, and yes it's turbocharged, but not in the three-cylinder, one-litre kind of way.
After a gentle warmup cycle to get everything up to temperature and become acquainted with the car, the first acceleration opportunity arrived. Wow, I wasn't expecting as much as that! If you put your foot right down, you'd better be ready. When the turbo spools up, it sounds like a jet engine at max thrust and it's off like a flippin' rocket! So much so, that on a wet day, the car will easily spin the wheels in second and even third gear. With no traction control or other electronic aids, it really is you, the rear tyres and your right foot. The car drives well in Auto mode as you'd expect from the BMW powertrain, but for the most engaging experience, the paddle shift provides the last few percent of control. As a word of caution, I must advise you to avoid planting your foot on a kick-down-style overtake or when leaving a junction. After all, the powertrain is from a much heavier BMW product with their extensive electronics to keep it on the road. Rather, a progressive squeeze in Auto or a short-shift paddle flick in manual mode to grab second gear nice and early. After that, the delightfully-refined noise and range of acceleration is totally up to you.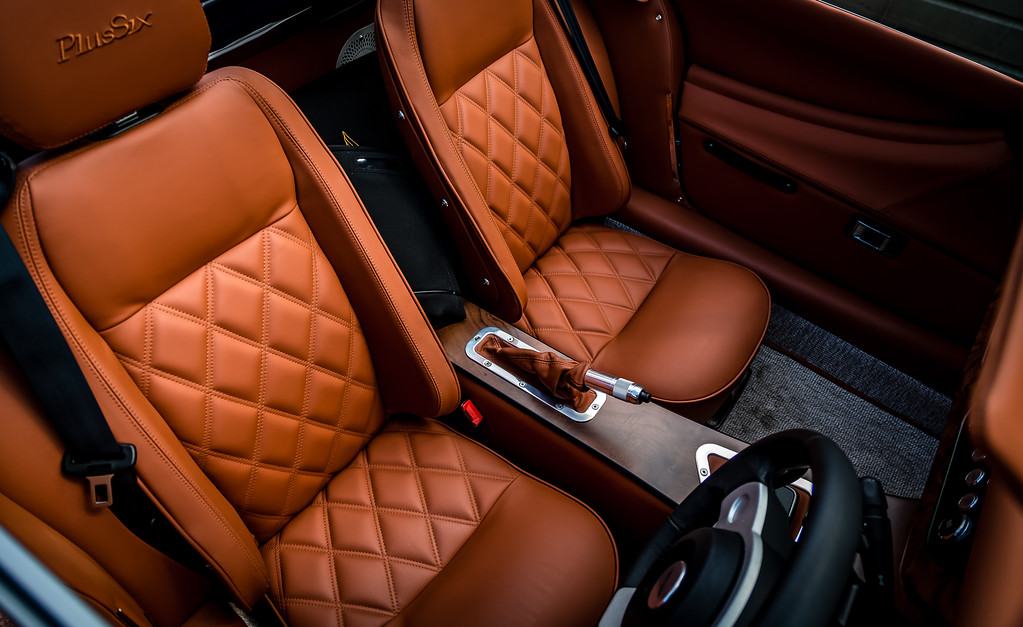 Although I loved the raw acceleration of topping each and every gear, frankly, it's better driven one or two gears higher than you'd expect from the revs alone. This way, you can enjoy a long squeeze on the warp-speed pedal to make effortless progress. Despite the fact it will do it – and pretty well at that – this isn't the kind of car to throw around and rev hard. It's much more refined. Think of a figure-hugging wing-backed chair propelling you effortlessly down a flowing country road or on a cross-Europe journey. There is so much torque that once you're moving, 3rd gear and above will do everything you could possibly need. I never felt a quirky disconnect of the rear axle over the bumps and the steering is much improved when compared to older 4-wheeled Morgans.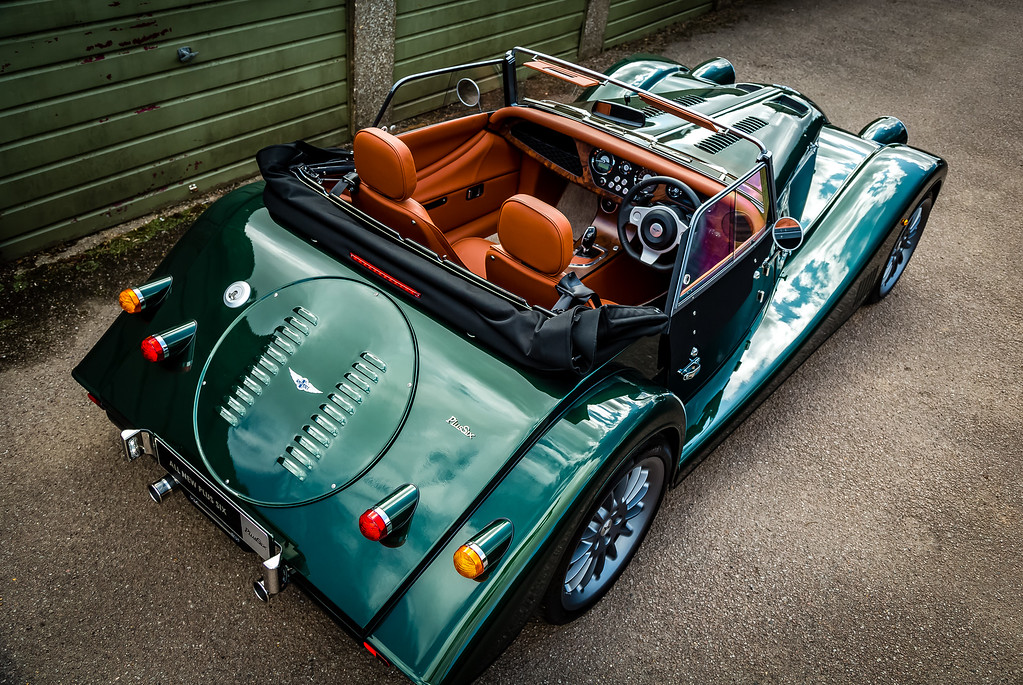 Time to sum it up. Is the car perfect? No. Is there room for improvement? Yes. But this is the first of a new line of Morgans, which I'm sure will continue to get even better. Despite the massive advance in chassis performance, it lacks, perhaps unsurprisingly, the last layer of dynamic polish typical of a Lotus or Porsche. And yet, it has an abundance of something rather more special. Class. The Plus Six offers the chance to stand out in a world of seemingly-expensive commonality. So back to my chosen word. Progress. In fact, I'll add another. Proper progress. Well done Morgan.
Special thanks to Morgan & Lotus specialists Allon White Sports Cars for providing this metallic green Plus Six. For more information and to get in touch with them click the button below…