We've all done it. In the pub or over a coffee at work, someone asks, 'If you had £100,000 and you had to spend it on cars, what would they be? In fact, why not £1,000,000?!' Sounds like an easy question, but, actually, even £1,000,000 isn't very much if you are going to consider this fantasy garage seriously. Not only that, but how many slots can you have? Five? Ten? Fifty? If you had fifty cars, would you use them all and, if not, why not have ten better ones?
So, I started pondering. Obviously, I could jump straight at supercars, racecars or one-off prototypes that get us petrolheads all excited, but even £1,000,000 isn't going very far there. I suppose thinking back to when I was at school is a good place to start, since I didn't yet have a driving licence, there were fewer cars to choose from and £1,000,000 would go quite a bit further.
I remember liking the look of the Lancia Stratos and I knew a Westfield would be great fun for not much cash. My Dad had a Volvo 850 estate and they used to race those so why not buy Mr. Rydell's when he'd finished with it? I definitely had a thing for the first Dodge Viper GTS in metallic blue with the double white stripes and when I bought a scale radio controlled version, the optional Ford F-150 Lightning bodyshell gave me ideas.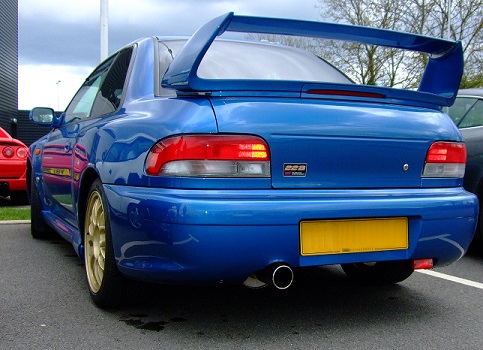 I seem to remember there being some vehicle tax loophole on those meaning they were classed as a commercial vehicle and so were faster – and cheaper to tax – than a Maserati. Even with that thumping V8! Yes, I'll have one of those. Then there was the Lotus Elise – what a great car that was! But I've replaced that by the series one Exige after some hot laps with Alastair McQueen in my formative years. Then Honda released the S2000 and I knew I had to have one of those. I even persuaded my Mum to take a test drive, just so I could have a ride after. And a few years later I bought one, which I plan to keep. Probably forever. Oh, I nearly forgot the Impreza. The only question was P1 or 22B or should I actually go for an Evo? We've got a million, why not one of each? A friend had a mint 22B and, regretfully, sold it – he still shows visible pain when it is mentioned.
In more recent times, I've started to get a hankering for the F40 and have almost got to a stage where if I ever have a Ferrari, then that is the (only?) one. I didn't want to give the keys back after testing the first Toyota-engined Exige S. The BMW 1M got me all excited, however, I missed the boat on that one even when the last one in the country was still up for grabs – I just didn't want a black one! Then Porsche released the Boxster GTS – well that is the latest thing to really get me going. And I'm still keen to try out the NSX-R – it is bound to get me by the heart strings. As I write this, the words kid and sweetshop come to mind.
At this point, I've seen a problem. In theory, the basic question was easy to answer, but the reality is I'm not (yet?) in the fortunate enough position to have £1,000,000 to blow on cars, and the closer I get to it, the more cars there are to choose from. And to top that off, the old ones I liked seem to be getting more expensive!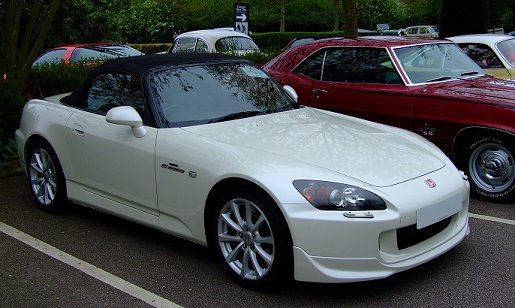 As a result, I've decided not to answer that question at all! Instead I'll be a bit more realistic and take a (reasonably) modest stance on a new question: 'What cars would you have to fill a 10 slot garage?'
So, I'll keep the Honda S2000 and there needs to be at least one Lotus, probably the earliest Exige S, then an Evo VI or similar for the winter months – 4WD, roll cage and anti-lag, obviously. The Boxster GTS has a slot reserved as does the F40 just in case I ever get there. So that's already half way there! I'd better have a Caterham, since I miss my Seven replica, but just a luke warm spec for popping to the shops on a sunny day. I need something with an American V8 and I can't decide on a Dax Cobra replica or the Shelby GT500 in Nicholas Cage 'Eleanor' spec. For everyday use, the question is MX-5 or GT86? I've got the Mazda now but maybe I should switch. That leaves two slots and two decisions to make on the previous two slots. I nearly forgot Aston Martin, but I just can't choose which one. The sound of the early Vanquish is spectacular, but the rear lights haven't aged so well. Oh, but I do love the sound of that V12.
And there's another problem. Having seen the Stratos in the flesh, it just didn't quite do it for me. So that particular schoolboy dream came crashing down as I realised the poster and magazine photos were better than the real thing. What if the same were true for the F40, Cobra and GT500?
So let's consider this question half answered with five slots filled and five TBC. Well, funds permitting!
NF